21/06/2019 at 16:53
This week, we started our very exciting Leavers' Show rehearsals. The children have been working very hard to create something special for you!
They were given their scripts yesterday and homework for this weekend is to start learning their parts. They may also want to start thinking of actions for their song and what clothing/costume they need to wear. Most children will be in school uniform but some will need a specific costume. We'll work together to find something appropriate.
To start with, does anyone have a long, white, bride/prom type dress and three coloured bridesmaid/prom dresses in size 6-8ish we could borrow please?
As a part of our Leavers' surprises, we also need a "First Day of Reception" photo for every child in Year 6. If you don't have a specific first day of school photo, any photo around age 4-6 would be suitable. Please email it to school if possible or send in the actual photo which we will scan and return to you.
kate.heap@farsleyfarfield.org.uk
Thank you!
18/06/2019 at 15:49
Today we held our S factor auditions. I was blown away by the quality of every entry! The children had put is so much effort and research. It was wonderful to see the 'wow' factor appear on everyone's faces as the experiments unfolded. Thank you to everyone for your effort and participation. We learned: how the hand works; how blood clots are formed; how to perform magic with air; how to understand erosion with sweets!; how to make colourful rain; how to make bubbles bounce and how to make bubbles within bubbles within bubbles! Amazing! 6H have the S Factor!
14/06/2019 at 16:09
This week, the Year 6 children have really enjoyed writing extended stories. We split into two groups – half with Mr Sharp and half with Mrs Heap – so every child could work on achieving their personal writing targets.
In Mrs Heap's group, the children were treated to a wonderfully creepy Literacy Shed film, "Alma". In this short animation, a young girl finds herself in the most unusual toy shop. The children were challenged to write the story of the girl by building suspense and creating clear shifts in atmosphere. They rose to the challenge and wrote some brilliant stories! I am really looking forward to reading them all! I will share some on the blog next week. Click on the photo below to watch the film, if you dare…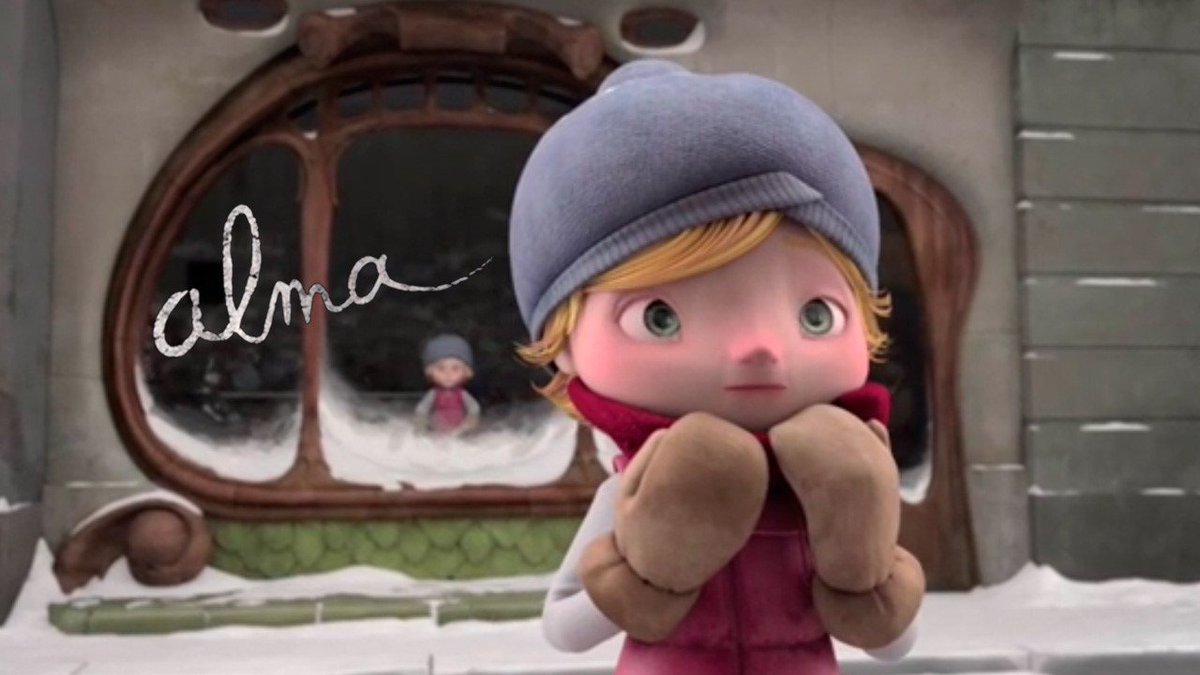 07/06/2019 at 16:39
Another great night from all the children.  Most didn't surface until after 7.15 this morning.  We had a wonderful cooked breakfast before beginning our activities.
Our final day involved rock climbing and OAA.  We split into 2 groups with half climbing up the side of the gorge and half orienteering.
All the children had a go at rock climbing, working well to support each other and work as a team.  Many children got to the top.  Emelia, Charley, Paige, Dev and Laura were like little spider monkeys!
For the orienteering, the children split into groups of 3 and went searching for clues along the woodland paths at the side of the gorge.  Everyone loved the woodland theme as they entered the wardrobe into Narnia.  All the clues were found and a successful morning was had.
We then had lunch, packed up and got on the bus to come home – just as it started raining.  Perfect timing!
We hope your children have a lovely restful weekend after making some wonderful memories.
06/06/2019 at 20:09
The weather has been amazing today with beautiful sunshine all day.  The children slept well and didn't get up until 7am.  Tent inspections took place with the tidiest tent getting to go first for breakfast.  It was hard to chose a winner as all the tents were amazingly organised and tidy.
Today's activities were caving, abseiling and gorge scrambling and via ferrata.  We are so proud of all the children for their efforts today.   So many of them pushed themselves to overcome fears and give things a go.
Almost all the children abseiled the 40 foot drop off the bridge into the gorge.  Whoops of delight and lots of cheering and laughter (and the odd scream) could be heard all along the gorge.  This was followed by scrambling along the bottom of the gorge in the very cold water below.  At some points we were washed along with the river, over small slide-like waterfalls into rock pools; in other parts we had to scramble over the rocks or climb up smaller waterfalls.  We got the opportunity of jumping into the deeper parts of the river from 3 different heights and many children jumped from the highest point.  Getting in and out of the wet suits for this activity was a challenge in itself!
The via ferrata course involved harnessing ourselves up and clipping on and off the ropes across the rock face of the gorge.  At times, we climbed across beams or ladders over the top of the gorge.  It was very exciting but also quite challenging in parts.  Almost all the children completed the course.
A quick trip through Tom Taylor's cave was nerve wracking for the children, but they showed their caring side and helped each other along.
When asked, the children said their highlights from today were:
Grace  flying down the abseil into the gorge
Ruby's screams as she jumped in off the big ledge
Katie, Keeley and Laura floating down the gorge
Paige's many, many strange noises in the cold water
Sliding down the waterfall
Mr Cooke finding a song for everything
Dylan getting stuck in his wet suit – but at least he cleaned his glasses
Mrs Heap and Mr Cooke synchronised swimming in the gorge
Abbie completing the abseil
Squelchy wellies
Independent rabbits (we think Luke meant wild rabbits!)
Rhys – not holding on while abseiling
Tallulah's kindness
Zaynab – via ferrata – crossing the beam
It has been such a good day, this list could keep going on and on.
The children have just learnt how to make fire and have toasted marshmallows on it. They are now enjoying a cup of hot chocolate before a bit of extra playtime in the sun and then bed.  We hope to have another good night's sleep from all the children before we begin our activities on the final day.
Below are just a few of the photos  that we taken today.  More photos and videos will follow in the next few days.
05/06/2019 at 22:32
We all arrived safe and sound at How Stean Gorge. The children had a lovely lunch with the children from 6S before setting up their tents.
We then separated into 3 groups and prepared for our first activity.
Group 1 got harnessed and helmeted up ready to have a go at the via ferrata.  All the children along with Mr Cooke and Mrs Heap, completed it successfully.
Ruby said, "We had to walk across a beam over the gorge and then we had to climb on the rock face.  We lowered ourselves carefully over the edge and climbed along.  We always had 2 clips on which we had to move one at a time.  At the end of the via ferrata, we had to head through a cave that used to belong to a highwayman.  It got darker and darker and we had to pass messages to each other about what was coming up.  The best part of the via ferrata was the beam because it was fun.  Adam, our instructor with a Viking-like beard, was really encouraging and helpful."
Will said, "It was extremely fun."
Abbie said, "The best bit was the ladder across the gorge.  It was scary and very exciting.  I am very proud of myself for completing it".
Group 2 went caving at a cave at How Stean with Mrs Wallace.  All the children wore 'cave paint' on their faces and looked amazing.
Grace said, "We crawled through some deep pools over some huge boulders.  We squeezed through some tight gaps between them and got very wet and muddy."
Dom said, "It was quite difficult to get in and out of the caves because we had to lower ourselves through a small hole.  The first bit was quite tricky because of the tight gaps and pointy boulders.  I really enjoyed it.  The best bit was where we almost lost the instructor when he hid from us!"
Group 3 headed off to cave at a local cave a few miles away called Manchester Hole with Mrs Hawkhead.  Everyone completed all the cave although some came back a little soggy!
Luke said, "We had to wear special red caving suits with a belt and helmet.  We had to climb down over boulders into the stream running through the cave.  It was as pitch black inside.  At one point, we climbed up part of the cave using a rope.  When we got to the top we saw stalactites."
Paige and Faith said: "We liked climbing up the roped section and sitting at the top.  We turned off our lights and had to try to poke each other's noses – but we missed!  At one point, Danny our instructor went ahead and hid and we had to turn off our lights and try to find him by guiding each other along the cave."
After everyone successfully completed the first activity, we headed back for a wonderful evening meal at the café.  We had lasagne and garlic bread followed by fruit salad and ice cream.  Delicious!
We then headed out for an evening walk to the local village of Middlesmoor before coming back for hot chocolate and biscuits.
The children are now all tucked up in bed.